We're proud to be supporting Help for Heroes this year in their campaign to "Call time on mental health Stigma" by raising awareness of the mental health issues facing Veterans and the stigma that surrounds them.
In December Help for Heroes commissioned a survey to better understand how long it takes Veterans to reach out for mental health support. The results suggest that on average they take four years to come forward. Help for Heroes believe this is too long. To highlight this issue, they launched the "Cut the Clock" campaign.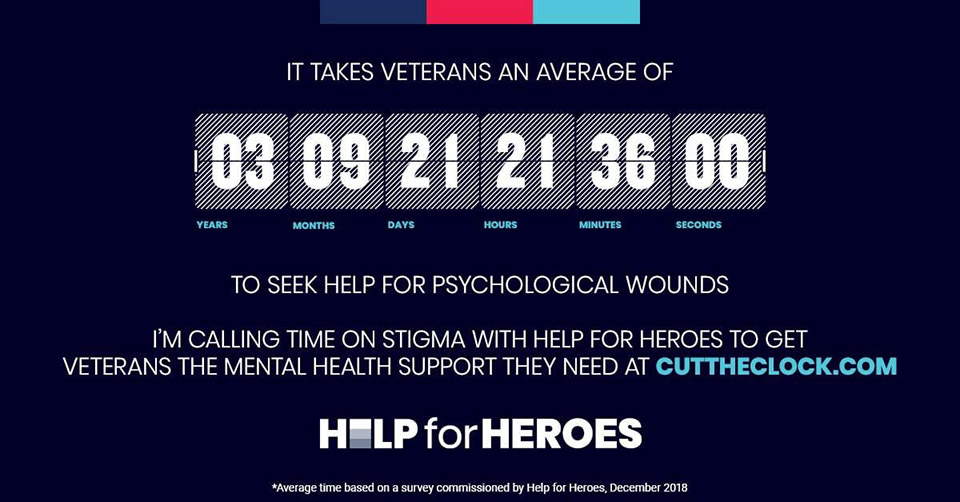 The delay in Veterans reaching out is partly due to believing civilian services will not understand or support them (28%)* and a fear of being treated differently by friends (25%)*.

Together, we helped 4,194 additional wounded, injured and sick individuals between August 2017 and August 2018. We know that for many, the wait was far longer than 4 years… We also know there are still thousands who are out there, struggling in silence and unable to come forward.
As of 21st January, Help for Heroes will be projecting the "Stigma Clock" on to various iconic buildings around the UK, starting with the Tower of London. The campaign aims to encourage supporters to get involved by sharing the message, signing up to fund-raise or donating, all of which will contributes to Help for Heroes calling time on Stigma.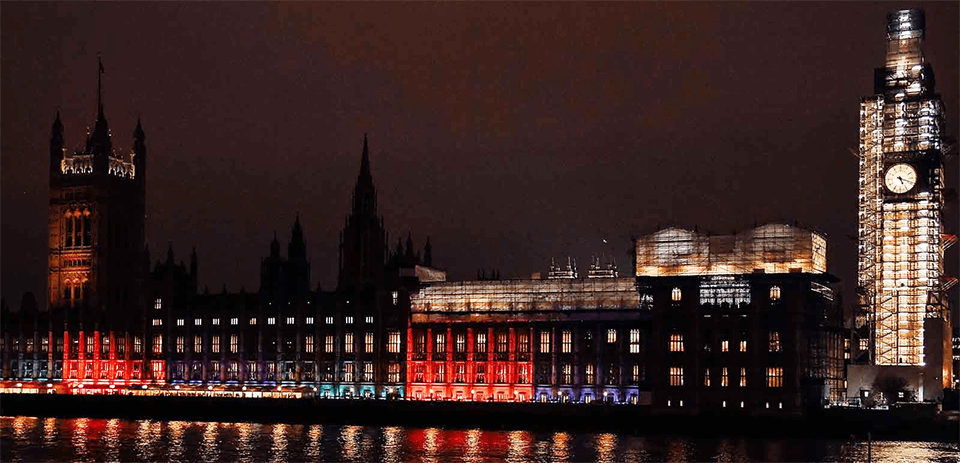 We'll be supporting the campaign throughout the year by helping spread the message, following its journey around the UK and encouraging donations to help call time on Stigma and cut the Clock! If you'd like to support the campaign in any way, just visit https://www.helpforheroes.org.uk/see-the-difference/cut-the-clock/