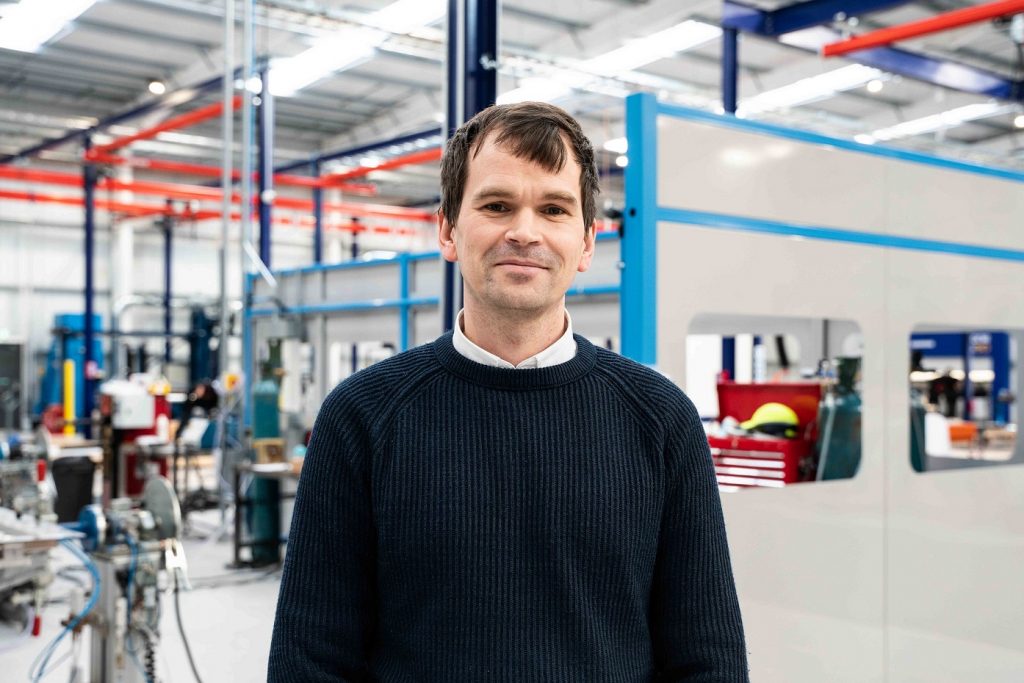 Alpha Manufacturing has recently appointed Will Johnson as the new Operations Manager for the Chemical Technologies site in Stafford.
With over 25 years of experience in manufacturing, Will has a vast amount of knowledge and understanding of production, shop floor layouts and getting as much as possible out of the plant. His time as a quality engineer in a previous role also stands him in good stead, as manufacturing high-quality products is at the heart of the Alpha Manufacturing strategy.
Coming from a bespoke giftware company in Stoke-on-Trent, Will is used to a fast-paced operation and ensuring that orders are out of the door quickly and efficiently. At peak times, from October to December, up to 10,000 products would go through the facility every day.
Will joins the Group at an exciting time, when the Chemical Technologies facility is growing, allowing him to put his own stamp on things and implement processes and systems to ensure the plant runs efficiently and meets its daily targets.
Will says, "It's exciting coming into an established environment, with support around me to help me develop and progress. There are challenges, but I'm really looking forward to growing a skilled team and learning alongside them to improve and grow this fantastic facility."
In his spare time, Will enjoys socialising with friends, eating out and weekends away.
We're delighted to have Will on board as our new Operations Manager and look forward to seeing him grow personally and professionally with the Group.
We're currently recruiting for TIG Welders to join the team at the Stafford facility. If you have the experience and are looking for a new challenge, check out the job description and how to apply here TIG Welder – The Hex Group