Joining Alpha Manufacturing over nine years ago, Rafal Laczkowski has become crucial in ensuring our products get to our customers in pristine condition as quickly as possible.
Rafal joined the business in the dispatch department. After just one year of working within the team, Rafal's hard work and commitment were recognised – earning him a promotion to supervisor level.
Despite his love for his team and drive to ensure his job was done to a high standard, Rafal had always dreamed of a different career path.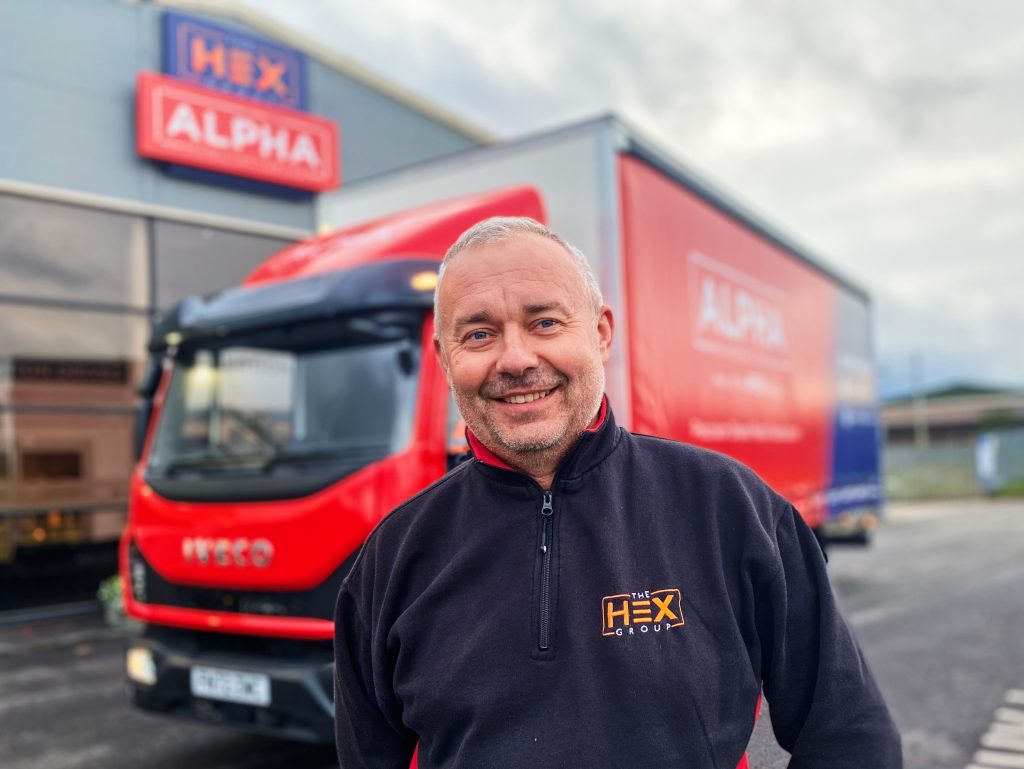 After eight years within Alpha Manufacturing, seeing the opportunities through training and growth available, Rafal decided it was time to talk to Paul Clews, Managing Director of Alpha Manufacturing, about his childhood dream.
Rafal said, "To be a driver, it was my dream. A proper dream. After eight years working for Alpha Manufacturing, I approached Paul Clews and asked him if there were any opportunities to become a HGV driver."
Alpha Manufacturing is dedicated to supporting apprentices and staff to achieve their best. This case was no different. The Alpha management team agreed to cover all costs of Raf's training and guarantee him a role as a delivery driver upon completion.
Paul Clews, Managing Director of Alpha Manufacturing, said, "I'm so proud that we were able to help Raf get to where he wanted to be. It's important to us as a business to know our staff are happy and fulfilled."
"A major focus of The HEX Group is to ensure our team has the training opportunities to reach their goals."
Reflecting on the transition to his new dream role, Rafal said, "I've been driving for just over a year now. This job is perfect – from start to finish."
"My typical day begins with vehicle inspections, ensuring the vehicle is safe on the road. Then, it's time to supervise the product loads ensuring that everything is secured properly to avoid damage."
"I can be doing a couple of deliveries a day or doing one longer delivery to places such as Southampton. When I'm driving, you can find me listening to the likes of Michael Jackson, the Pet Shop Boys, and other pop classics to pass the time."
Rafal's commitment to ensuring that Alpha Manufacturing's products get to our customers is second to none. We look forward to sharing more about his role here soon.