We pride ourselves on the opportunity for progression and changing roles at Alpha Manufacturing and The HEX Group.
Our new HEX Living Production Engineer Team Leader, Pete Ricketts, is a prime example of seizing these opportunities.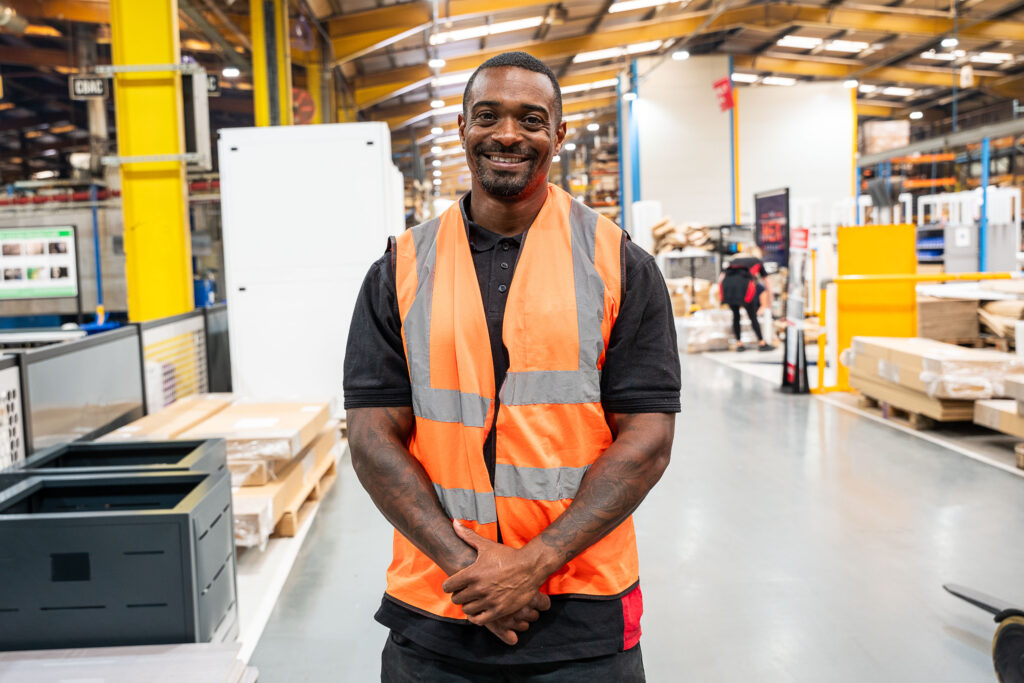 Pete joined us in 2013, initially taking on a six-month temporary contract at Alpha Manufacturing. Back then, our now Managing Director, Paul Clews, was a Production Manager and spotted Pete's determination, ambition and dedication, and soon Pete was offered a full-time contract.
Since then, Pete has continued to use his skills to take on several roles, rising through the ranks of Alpha Manufacturing. Initially, moving into the Quality Team and getting experience in maintaining our high standards of products developed for our customers.
Before his recent move, his most recent role within Alpha Manufacturing was Sheet Metal Team Leader, seeing Pete lead a team that is at the heart of what we do. Here, Pete worked with his team to produce exceptional quality products in committed time frames whilst fostering a brilliant atmosphere within the team.
Now, Pete moves into his new role within HEX Living, the latest addition to The HEX Group family, overseeing the production of its premium-quality, contemporary garden furniture and storage.
As part of Pete's new role, he's in charge of leading the team to produce furniture to keep HEX Living stocked and fulfil customer orders, managing the stock levels, and ensuring that our products are to the highest standard and are ready to ship out to customers.
Speaking about the new role and why he took it on, Pete said:
"I like a challenge and feel like I was pretty competent and confident on the shop floor areas I have worked on for years, so this was an easy choice to put myself out there for wanting the job and was chosen for it.
"I think it's good that jobs are offered in-house to give us a chance for progress when we are already familiar with the layout of how things work."
Aside from settling into his new role, Pete likes keeping active outside of work by going to the gym, playing football and boxing. For some chillout time, Pete likes to go on holidays and spend valuable time with his family.