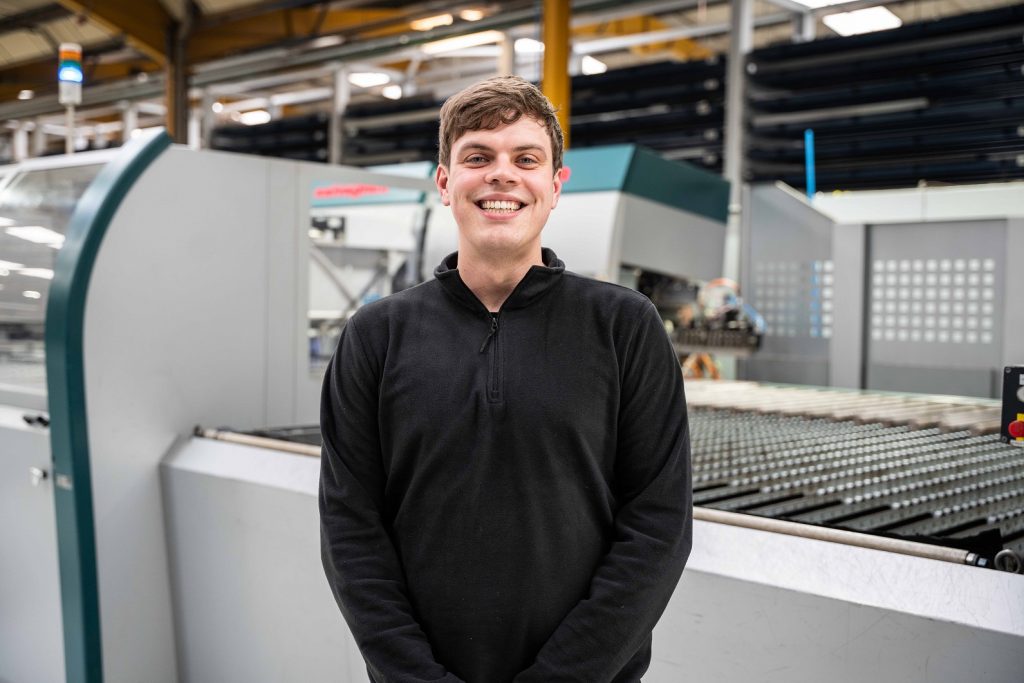 From Quality to Costing, we recently caught up with Micheal Howells to understand his career journey so far and how his new role as Costing Engineer in Alpha Manufacturing is going.
Leaving college, Micheal had a passion for Quality and secured his first job as Quality Inspector at Alpha Manufacturing in 2016. Enjoying the role but finding working shifts a challenge, Micheal left and spent the following number of years working within Construction, volunteering as a Special Constable, and gaining a degree in Professional Policing. Micheal comments, "Quality was my first employment, and although I didn't want to leave, it allowed me to experience a number of different avenues."
Luckily for us, Micheal returned to his roots and re-joined the Quality Team at Alpha Manufacturing, and in June last year, he accepted the new challenge of Costing Engineer. Micheal adds, "the experience of working within Quality has given me the understanding of processes and customer requirements, which I can implement within this new role. I think it is important to learn the groundwork of any job to enable career progression, which is what I aim for now."
During his spare time, Micheal likes to keep fit by playing squash and hiking, socialising with friends and music, with a particular interest in the guitar.