Twelve months after joining Alpha Manufacturing, after attending the Company's first recruitment open day, Libby Mellor, a former Mechanical Engineering apprentice, has implemented the iAuditor quality control processes at the new 35,000sq ft Alpha Manufacturing Chemical Technologies site in Stafford.
Libby joined the business as a Trainee Quality Engineer and explains how she established an interest in Quality Control from her Engineering Apprenticeship Programme: "Spending time in various departments gave me a real insight into Engineering. Quality was the one area that particularly captured my interest, realising the importance of inspecting and monitoring operations to ensure they meet production standards."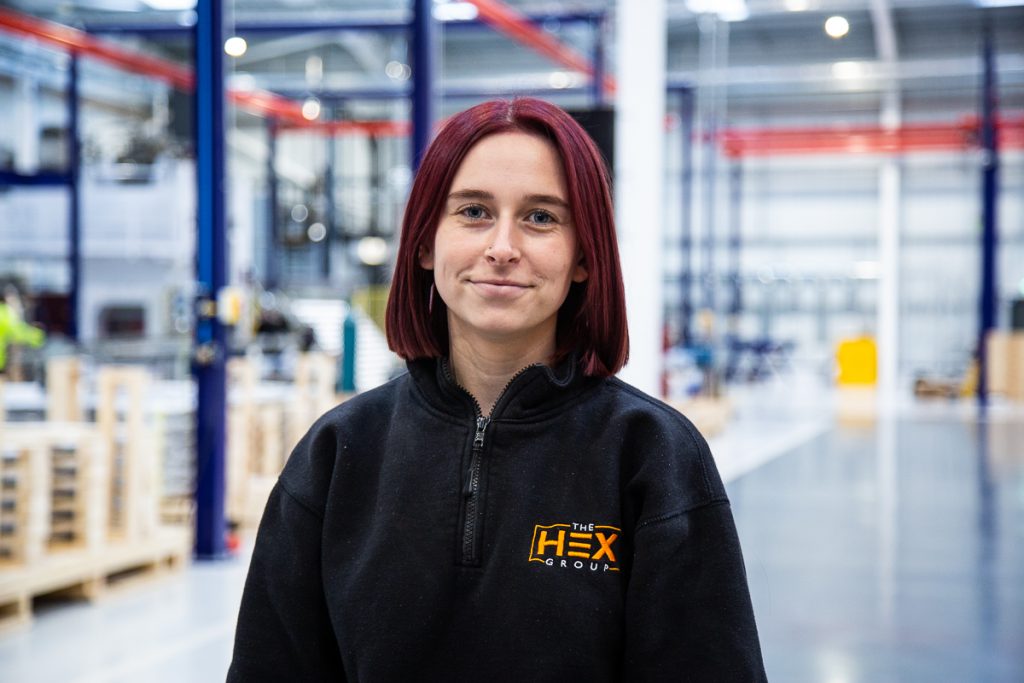 Not long into her role, Libby embarked on the challenge of implementing the iAuditor quality inspection system at our new Stafford site in conjunction with INEOS Electrochemical Solutions. Working in a brand-new factory, Libby explains how she tackled the challenge head-on:
"It was great that Alpha saw my potential and gave me this opportunity. In the beginning, the integration of the INEOS control plan into iAuditor was a priority, continually highlighting potential changes and addressing them along the way. Manufacturing of the product had not yet begun, which meant working closely with INEOS was crucial, and ISIRs (Initial Sample Inspection Reports) were key to ensuring quality standards were met. Before production commenced, the quality control process of regular inspections was imperative to achieving such high-precision engineering.
"We have come a long way, and my day-to-day routine focuses primarily on operator training and ensuring all the quality controls we have put in place are adhered to. The iAuditor software is tablet-based and keeps inspections accurate and up-to-date, and the process is simple and quick."
Once the new site is fully commissioned and handed over, Libby will return to the Quality Department at Alpha, where she has recently been accepted onto the Group's new Leadership Programme, alongside a Quality Management and Auditing course. Libby's commitment and enthusiasm for her role and the business are unquestionable, and her future at Alpha is exciting.