A strong logistics team is crucial to any business – ensuring that the impressive products and parts we produce get to our customers and that our stock arrives safely and securely.
Our logistics team is filled with passionate, dedicated employees, and we are excited to welcome the latest member of the team – our new Logistics Manager, Jake Lowe.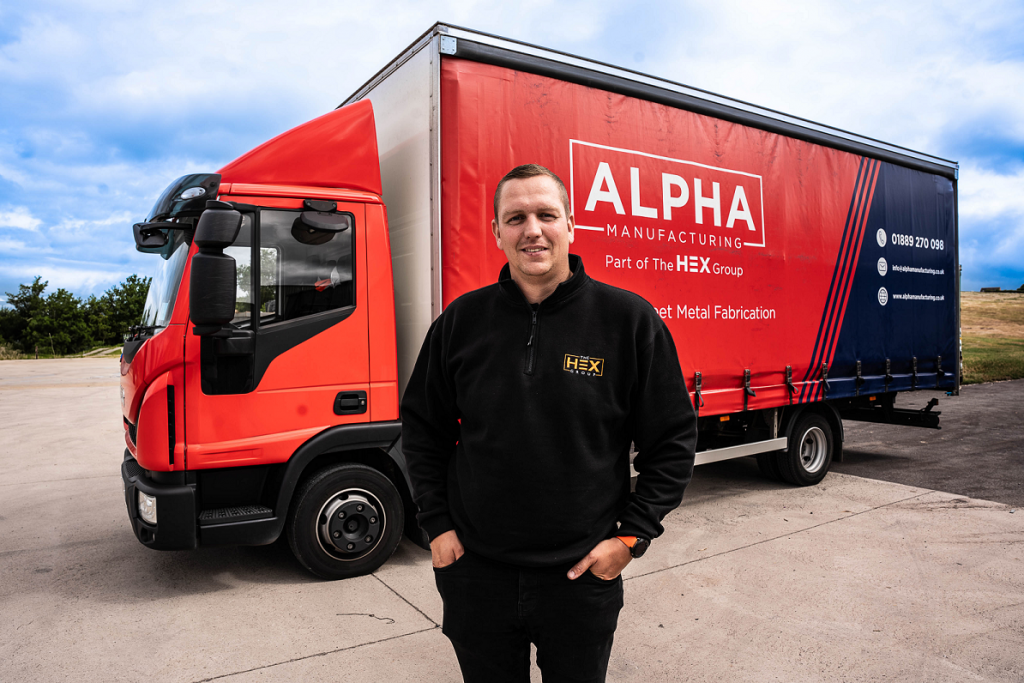 Jake joined us in June 2023 to take on the role of overseeing Alpha Manufacturing's logistics department. With over 12 years of experience, Jake is the perfect person for the job.
Speaking about the importance of the role, Jake Lowe said:
"As a logistics manager, it's down to me to ensure that everything coming in and going out of Alpha Manufacturing runs smoothly. With such a big operation here, being on top of the organisation of our logistics is key to maintaining such a high standard of reliability."
Before joining Alpha Manufacturing, Jake's logistic career began on the shop floor as a forklift driver. His strong work ethic, understanding of the bigger picture and management skills led Jake to progress from his role as a forklift driver to the general manager over 10 years, responsible for around 130 employees over five departments.
During his career, some of Jake's proudest moments were being involved in an incredible project to deliver one of the first aid deliveries to Ukraine – providing much-needed support to those in need. Jake has also been involved in several impressive projects, including managing logistics for shipping aerospace equipment internationally.
Jake is an advocate for the opportunities within logistics; he explains:
"Logistics has something for everyone. There are so many different routes that you can go down, from management, delivery, preparation and much more. It's a massively diverse area, with plenty of room for progression and growth."
Though reaching the general manager level in his previous role, Jake decided to take on a new challenge at Alpha Manufacturing, allowing him a better work-life balance.
Here at Alpha Manufacturing and across The HEX Group, our family values are important, and we understand that spending quality time with your family is a top priority. We're delighted that since joining, Jake's already feeling a happier balance between work and his personal life.
In his downtime, Jake likes to get out into nature. He's a keen angler who regularly goes fishing and keeps active by playing cricket. Jake also has a camper van he loves travelling in with his family.
Welcome to the Alpha Manufacturing team, Jake – we're excited to see what the future holds for you within The HEX Group.