R.E.D January stands for Run Every Day and aims to raise funds as well as awareness of the vital work MIND in supporting those with mental health issues by committing to physical activity during January.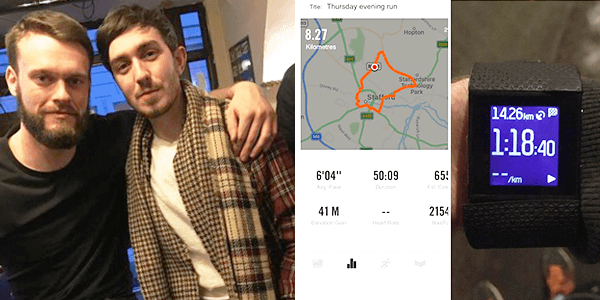 Andy, who is a team leader at Bri-Stor Systems explained his reasons for taking on the challenge:
"We were looking for something healthy to kick of our new year, and came across Minds R.E.D January which seemed not only challenging but a great cause. Our target is to run 500k between us over the month of January. We both have to run every day and can do any amount on the day; however, we are aiming for 250k each over the month. We both work long hours, and don't run often so it's definitely going to be challenging."
So far, at day 11 of the challenge Andy and Tom have ran a combined 187Km, averaging just over 8km each per day. The two are keeping an online diary of their efforts and posting the results of each evening run on their Justgiving page.
Andy set his target for the challenge at £500 (£1 per Km) and the combined total currently stands at £477. If you would like to support Andy and Tom's incredible effort, please visit their Justgiving page to make a donation.