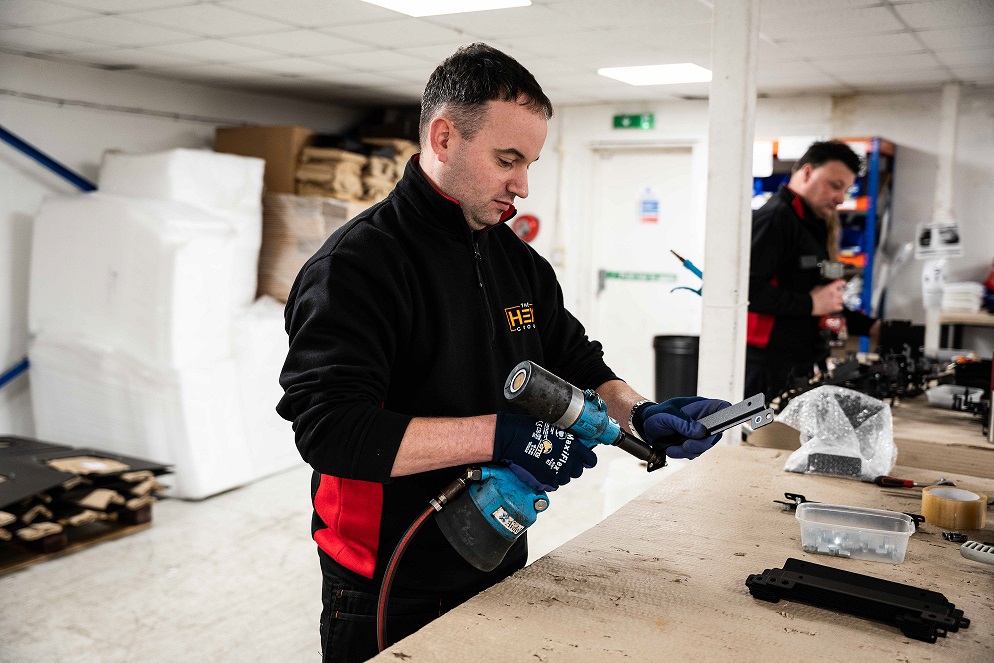 With a dedicated assembly facility called Alpha Integrated Solutions in Hixon, Staffordshire, we have an experienced and knowledgeable team that can complete your fully assembled finished products.
Alpha Integrated Solutions works closely with new and existing customers to develop complete products that combine components manufactured by Alpha Manufacturing and other suppliers.
Complex assembly is an increasingly popular service across many industries today, and we've certainly seen an increase in demand for fully assembled products to fine tolerances and finishes. This approach to fabricating products brings the customer high cost and efficiency savings.
Paul Clews, Alpha Manufacturing MD, comments, "Since the business was launched in the late 80s, we've always had a robust assembly offering. The Covid-19 pandemic has forced customers to consider supply chain efficiencies and product handling, resulting in many more customers choosing Alpha Manufacturing to fabricate the entire product, eliminating the need for multiple suppliers to 'touch' the product. With our metal design skills, customers increasingly turn to us to design and fabricate the entire product utilizing components from other suppliers to achieve a complete solution."
With a wealth of experience across a broad range of product types, from simple assemblies to large-scale, complex builds, our assembly team is confident working with various components and products, working to technical drawings, SOP's and stringent quality standards.
Some product assemblies we've worked on include commercial server cabinets, modular off-site packaged units for the construction industry, heating systems, medical equipment, gaming units, retail fixtures and industrial load banks.