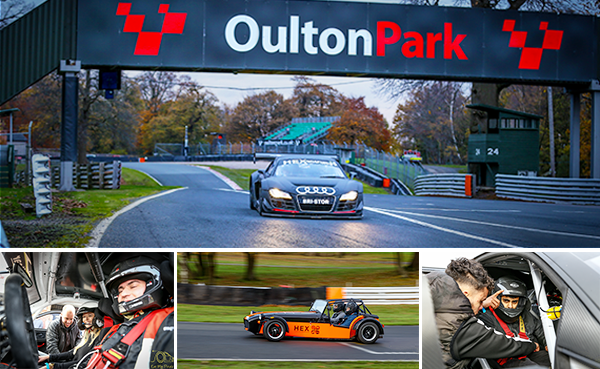 Having spent the last 10 weeks building the track day car from scratch as part of an apprentice team project, the young engineers were delighted to be able to experience it in action. The team, consisting of a mix of Alpha and Bri-Stor apprentices are the second team to complete a Caterham build following the success of the first project earlier this year.
Alongside the newly completed Caterham was a selection of other track day vehicles including the Bri-Stor Group Clio Cup cars and Audi R8 LMS race car in which the apprentices were treated to a few fast laps around Oulton Park.
A great day out for both Alpha and Bri-Stor apprentices and a suiting reward for the hard work and enthusiasm they have shown throughout the course of this project.
Alpha Higher apprentice Gemma Smith is taken for a fast lap of Oulton Park in an Audi R8 LMS Race Car…
Are you interested in an Engineering Apprenticeship? Apply today or contact apprenticeships@bri-stor.co.uk for more information on our apprenticeship programme.