At Alpha Manufacturing and The HEX Group, family values are integral to who we are.
As a family business, we're so proud to have built an environment where multiple members from the same family often work within The HEX Group.
One family duo within Alpha Manufacturing is Sam and Charlie, a mother-and-daughter team who work side by side to help assemble our premium-quality, luxury garden furniture.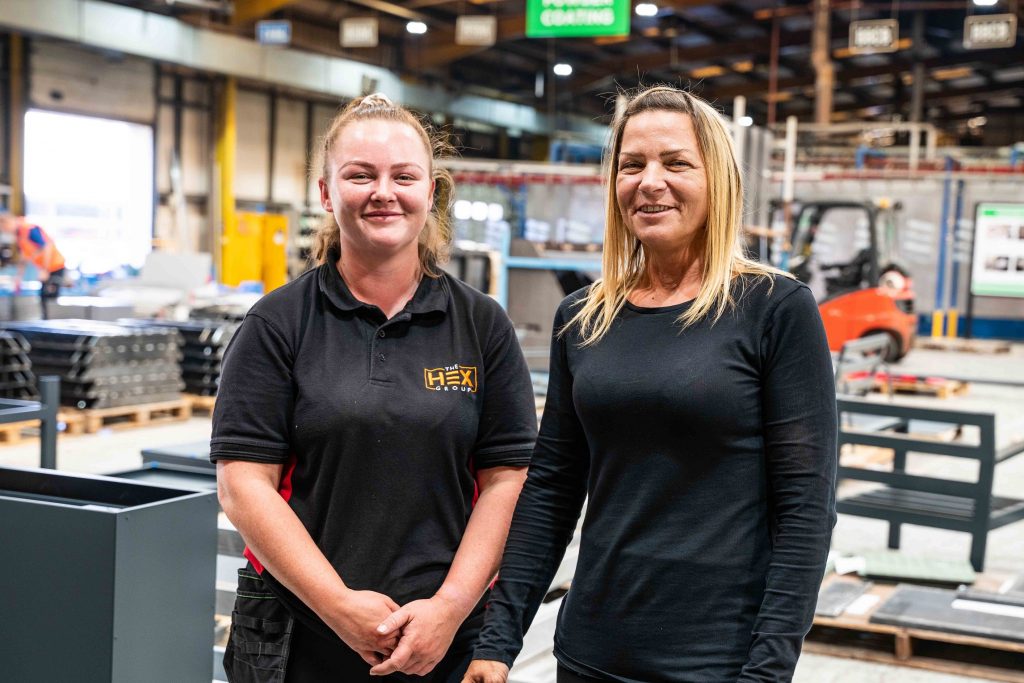 To see how they work together at The HEX Group, we asked them a few questions…
How long have you both worked for Alpha Manufacturing?
We joined Alpha Manufacturing in February 2022, so around 17 months now.
We both applied and came for our job interviews at the same time.
Are you in the same job as when you first started?
No, we were initially employed to work in a different assembly area.
When the group started the HEX Living brand, our role focused solely on supporting HEX Living as it grew.
What does your average day look like?
Typically, our day includes everything from picking, packing, building, assembling, and sorting the labels and paperwork out for delivery of HEX Living garden products. This role has a lot of variety, and all days are different. It's very fast-paced, which suits both of us down to the ground.
How did you both apply/get the job?
We applied online and heard back quickly, and we both started on permanent contracts.
How do you find working with each other?
We love it. We are like best friends, so joining a family business really works well for us. We have loads of fun and really enjoy working together. We know how to work with each other, and we can pick up where the other left off, so it does work like clockwork for us.
Is there much opportunity for progression with Alpha Manufacturing and The HEX Group?
Absolutely, there is plenty of opportunities for career progression. Right now, though, we're enjoying the role we have.
There are so many different exciting projects going on. When prototypes for new products get approved, we are usually the first ones to build and assemble them, which is loads of fun and quite satisfying getting things right the first time.
What did you do before joining Alpha Manufacturing?
Sam: I've worked in many different sectors, including other factory and assembly work, logistics, and office work, including sales and cleaning jobs.
Charlie: I am fully qualified as a nursery nurse. After college, I spent many years in this setting. I have done factory work too.  
Is quality important in your role?
Very important, as we are building and assembling, if we get anything wrong it can lead to delays for the customer – we're very quality focused and give everything a pre-check before it goes to inspection.
We also have to pay attention to checking the paperwork is correct and labels are correctly put on the packaged parts, or it could cause a huge issue which is very time-consuming to fix. We take great pride in our work, which is reflected in the finished product. 
Any advice for others tempted to join Alpha Manufacturing and The HEX Group?
Working with family suits us; we get on well and enjoy our job, so if that sounds like you, we recommend it. The HEX Group is a great family business and it offers many job roles across its divisions to suit everyone, and it's straightforward to apply.