The Bri-Stor Group this week visited the world-renowned Palmer Sports Bedford Auto drome site for a day of high speed thrills.
Joined by a selection of customers from both Alpha Manufacturing and sister company Bri-Stor Systems, organisers split the group into two teams who competed throughout the day.
From 390cc Sodi GT5 karts to off road Land Rovers; from 500 bhp BMW M4 GTP's, all the way up to single seater Formula 3000 race cars, the two teams completed a range of challenges against the clock.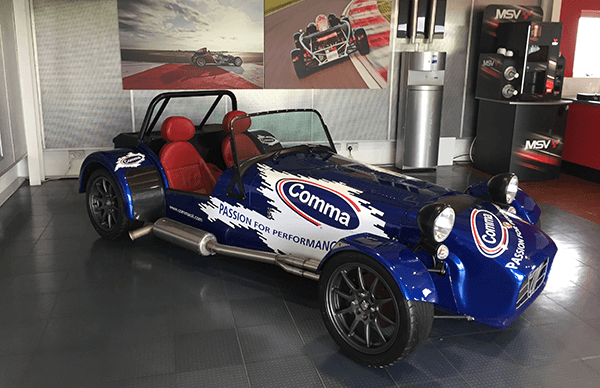 Unpredictable weather conditions at the Bedford facility saw business matters put aside and focus firmly placed on winning points on the track. As the rain came in, driving skills were put to the test and more than few competitors found themselves facing the wrong way.
The group worked their way up through six performance car events accompanied by highly trained instructors who pushed each persons' driving skills to the limit. The final event of the day saw every competitor let loose on the track alone in the single seater race car for the ultimate driving experience.
An awards presentation completed the day and a good mix of drivers came away with an award. Thoroughly enjoyed by all, the day was sure to be one that won't soon be forgotten.