What is sheet metal programming?
Programming in sheet metal is the process of converting drawings created by the design team into readable files for various manufacturing machines. The programming team must consider factors such as material type, machine capabilities and material waste. At Alpha Manufacturing, we have a dedicated team of programmers who work alongside the design team and production team to convert parts from design models to machine programs.
What is the sheet metal programming process?
Our programming team will receive product models (usually solid works) from our design department. They will then create patterns of 2D shapes from the design and lay them out in the most efficient way onto the metal Sheet.
This process is known as "nesting" and programmers use specific software called a "multi part nester". Our programming department are experts in a software called Radan which is industry leading in sheet metal manufacturing.
An example of the software our programmers use: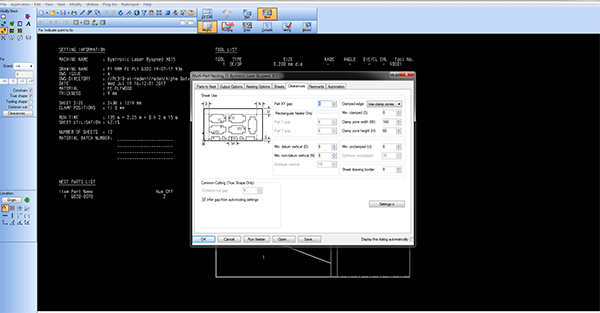 If you have a question regarding programming or any other sheet metal processes, please get in touch