Design for Manufacture (DFM) is a crucial process of optimising a part or product to make it easier, faster, more efficient and cheaper to manufacture. It enables any potential issues with the design to be identified well before manufacturing begins, this is particularly important where parts are to be produced in high volume.
The Design for Manufacture Process
DFM is a holistic approach which looks at the product design in its entirety and follows five key principles:
Process

This involves analysing the current processing methods used to produce the part. DFM teams will ask whether they are the most efficient/ cost effective processes. Sometimes parts are over processed, resulting in an unnecessary cost for the customer and DFM will aim to minimise secondary processing. For example, a part may be laser cut and then punched. By using a Punch/ Laser combination machine these two processes can be combined, reducing cost and opportunities for error.

Design

The original manufacturing drawings are inspected and analysed to check that they conform to good manufacturing principles. Unnecessary specifications or high tolerances can be removed or adjusted to reduce processing and cost and material choice is reviewed. Where the same result can be achieved with different specifications, DFM will aim to suggest this change.

Material

The material choice of the product is investigated and designers will ask themselves whether there is a more effective alternative. They will look at the application of the finished product and assess material requirements such as:

·        Physical properties – Does the material need to be strong/ light/ malleable/ durable?
·        Visual properties – Does the material needs a certain finish such as mirrored or brushed?
·        Thermal properties – Does the material need to resist or conduct heat?
·        Colour – What colour does the part need to be, are there other standard colour options?
·        Electrical properties – Does the part need to conduct or insulate against electricity?
·        Flammability – How flame resistant does the part need to be?

Environment

Where is the finished product likely to be located and does this require any particular materials, finish, properties or features. An example of this could be a powder coated product which is used in a harsh outdoor environment, such as street furniture in a coastal location. A high salt spray protection rating is required to increase durability.

Compliance/ Testing

DFM will assess whether there are any regulations or restrictions to consider in the design. Some sectors such as medical or automotive will require a much higher level of testing and compliance than others.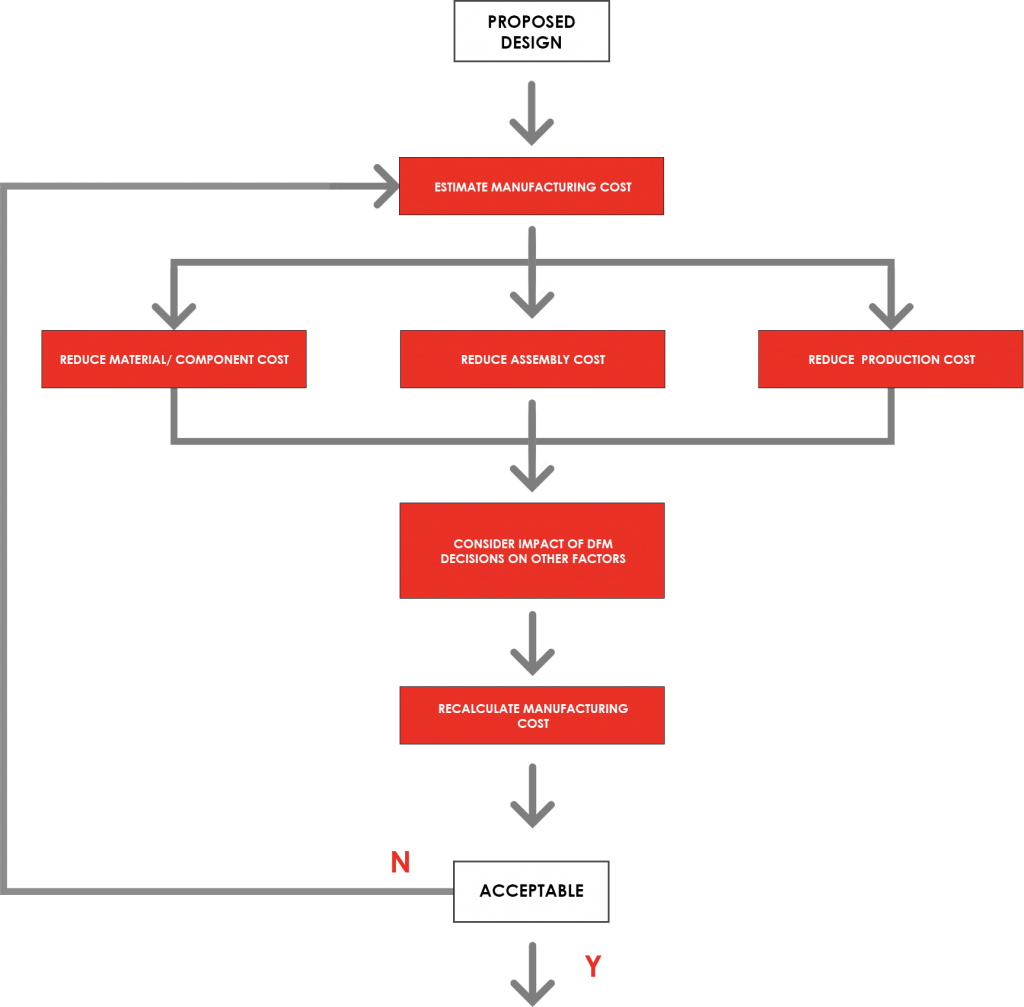 When does DFM Occur?
The Design for Manufacture process is most effective early in the product life cycle as the cost of design change is significantly lower and changes are easier to implement at this stage than later on, as shown below: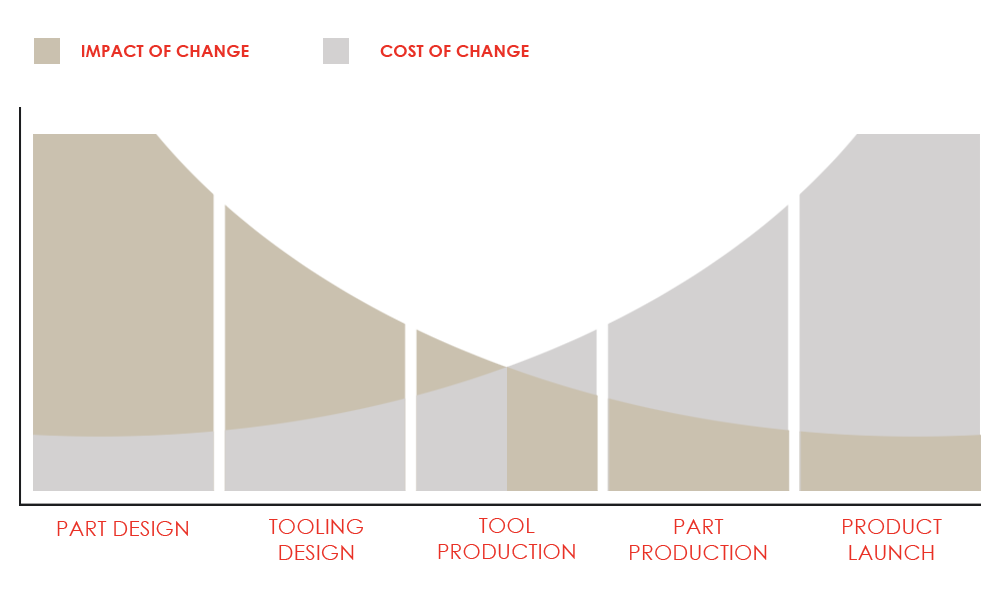 Where a product design already exists, the Design for Manufacture process aims to challenge the original concept in order to identify any areas for optimisation. This involves a deep review of the product in every aspect including manufacturing drawings, material choice, processing method and any tooling involved. In sub-contract manufacturing, this would then involve suggesting any changes to the customers.
Here at Alpha, our design and engineering teams collaborate with every customer to optimise their product design for manufacture. Whether it is a new product requiring design input from the outset, or an existing design which we can review and suggest changes.
If you'd like to discuss how Alpha can reduce costs for you by optimising your product deign for manufacture, get in touch with one of our sales engineers today.