Work has begun on a large-scale paint out of Alpha's factory this week, following the completion of Alpha's latest STOPA system installation.
The STOPA extension marks the end of Alpha's five year strategic investment strategy which was launched back in 2015 and has seen close to £4 million worth of state-of-the-art machinery purchased to elevate Alpha's factory to the forefront of sheet metal fabrication.
The finishing touch will be to refresh the entire factory shop floor with a paint out to reflect the high the machinery it now houses. A new modern colour scheme has been chosen with white and shades of grey selected to create a modern, clean look. This replaces the traditional, red, green & yellow palette used for years. The new design should better reflect the high-tech status of the factory.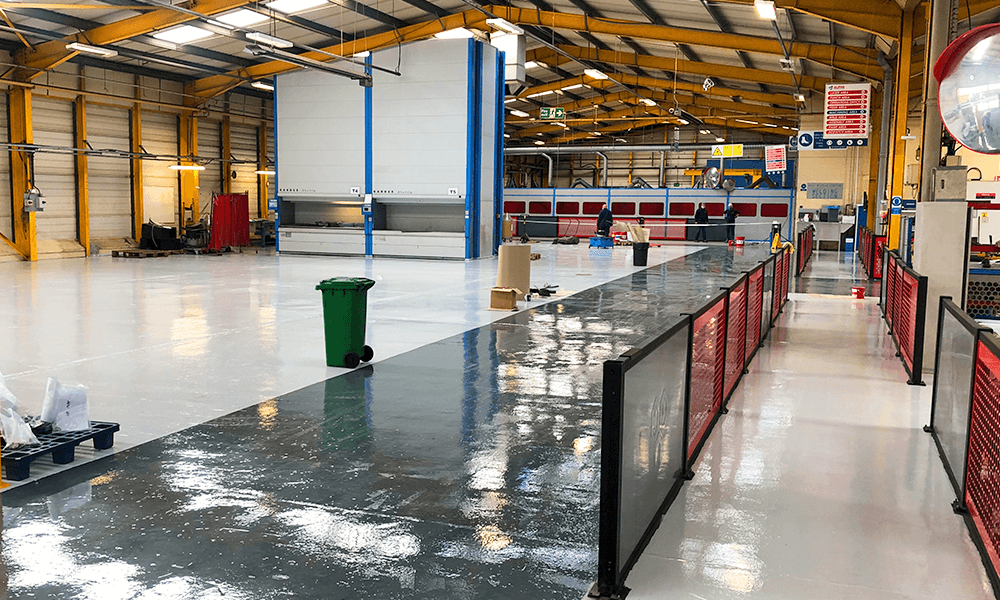 The paint out, which is usually an annual event, is an important process in terms of maintaining health and safety standards, with clearly designated walkways, storage spaces and restricted areas crucial to employee and visitor safety. This also helps in terms of maintaining Alpha's 5S standards, which in turn, improves efficiency and productivity across the factory.
Once the process is complete later in the week, Alpha will boast a truly industry leading manufacturing facility, both in terms of capabilities and presentation.