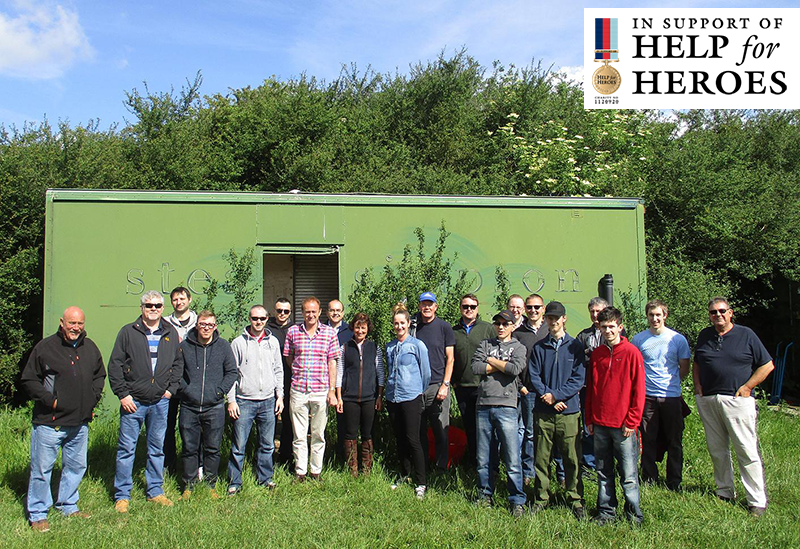 The skill set of the group ranged wildly from complete amateurs to seasoned to shooters and the scores on the day reflected this. Although some of the group seemed naturals having never held a gun but still posting respectable scores. All in all, a good day was had by all who took part and another sum of donations was raised towards our 2017 total for Help for Heroes.
A huge thanks to organisers Paul Lasance and Darren Painter from Royal Oak Sporting Gun Club who hosted the event and kindly provided all the equipment. BASC Accredited Shotgun coach Simon Pritchard was also on hand to help guide the group at various points.
Our next event in support of Help for Heroes will be an endurance Go Karting day in which Bri-Stor Group employees will be split into teams and compete in an endurance race. Soon after, 6 more employees will be heading off to Nottingham Airfield for a group skydive and the very next weekend 14 more will undertake the National 3 Peaks Challenge.
If you would like to support any of our 2017 fundraising activities please visit our Just giving page by clicking the link below.