Being the most environmentally efficient business in the sheet metal manufacturing industry is at the core of Alpha Manufacturing's strategy, leading the industry towards greener and more sustainable practices.  Sharing a 35-acre site with sister company Bri-Stor Systems and Atlas Coating and work beginning on the new, 65,000 sq. ft state-of-the-art Alpha Manufacturing Chemical Technologies site in Stafford, Alpha is already exceeding its 5-year targets to reduce energy consumption, waste to landfill and increase recyclable waste.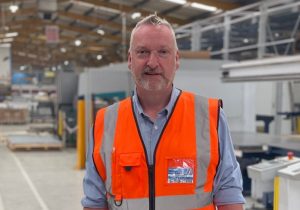 We spoke with Bri-Stor Group Health, Safety and Environmental Manager Darren Bates, to find out more about how the business has achieved this success.
Tell us more about environmental strategy and why it's so important.
"The 14001 epitomises how important having a stringent environmental policy in place is to businesses. We know our targets are ambitious, but achievable, and we're a company ready to make a mark in the manufacturing industry for our sustainability goals.
"Our 5-year environmental strategy consists of three key areas: Reduction of electricity and energy consumption, reduction of general waste produced and therefore waste to landfill, and increase our recycling waste rate. One year in to this plan, we are exceeding our goals through innovative and proactive approaches.
The strategy will allow us to futureproof our business and be the catalyst of change in our industry."
How have you managed to reduce energy consumption across Alpha?
"As a large site, with 24/7 manufacturing capability, reducing energy consumption has always been a top priority for our company. Recently,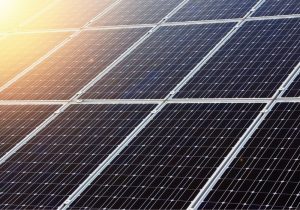 our factory underwent a large project to make a big dent in our average energy consumption, futureproof our business and reach our 5-year targets. By strategically converting all lighting on premises to CEMA LED Lighting, we have reduced our kWh production by nearly half a million. The kWh of energy saved is equivalent to 36,344,455 smartphones charged! This has resulted in us already beating our yearly kWh electricity target by over 13%, which is an annual CO2 saving of 107.76 tonnes, equivalent to 270,822 miles driven by an average passenger vehicle.
"This is not the only energy saving innovation we have planned either. A project is under way to have switched completely to solar power in the next four years. The installation of solar will see our 3,570.5 square meters of our facility installed with 1960 roof-mounted solar panels. This will produce a kWh energy saving of around 733,043 per year, with the eventual aim to be entirely self-sufficient in our energy usage within six years."
Across the Bri-Stor Group, we were previously producing 200 tonnes of waste per year, how has the plan allowed us to reduce the amount of tonnage wasted and by how much has it reduced this by?
"Having switched to three bailers and one mini-compactor to decrease the amount of waste that goes to landfill, we have now reduced our carbon footprint by 75%.
"As a business, we are now classed as a 'zero to landfill' company, working with leading waste management company Veolia, who themselves stopped using landfill around 18months ago, as our waste is now processed into Reuse Derived Fuel (RDF). The RDF process replaces fossil fuels such as coal, gas and oil. Filtration is used to produce as much lower CO2 than regular methods, meaning it is cleaner and less harmful to the environment."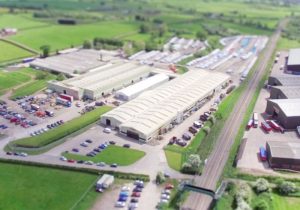 How significant is recycling to Alpha and how have we increased the amount of waste material we recycle?
"Intrinsically linked with the goal of reducing general waste is the increase in recyclable waste. With an excess in quality materials, making sure these are recycled and not wasted, is key to our strategy.
"The bailers are used to mass recycle our waste materials such as all cardboard and plastic. The implementation of this equipment, along with building a workplace culture around reusing and recycling, has meant that we are on track to beat our ambitious target of 55 tonnes of recycling by the end of 2021."
In summary, what is the future of the environmental strategy for Alpha?
"These initiatives across the three strategic areas, have meant that in 2021, we are already not only on track to meet our environmental targets but in some areas beating these already, and our hope is that we will have exceeded our ambitious targets by the end of the year. This will also have a big impact on the entire 5-year plan, which we hope will mean we can keep excelling in implementing our environmental strategy and innovations, to be one of the most 'green manufacturers' in the industry."