| | | |
| --- | --- | --- |
| | | Joanna Sitek has been with Alpha Manufacturing since 2007, after making the move from her home country of Poland to pursue a career in production. Having worked in various areas of the company, from operating machines on the factory floor to working across the Bri-Stor Group within the planning team, Joanna embodies the Alpha spirit and despite moving away from her family in Poland, she believes she has found a new one at Alpha. |
Joanna has grown in her skills and confidence in the last 15 years and has found a true passion for manufacturing. Joanna picks up her story from here: "Even though I went to university in Poland and studied production, it was strictly a theory course, so I learnt everything I now know at Alpha. What I love so much about working in the factory is how creative and fascinating it is that you can turn sheets of metal into so many different components. I was trained as a Manual Press Break Operative. I was a quick learner and absorbed as much information as possible and even began to train new starters on the machines. I loved working in the factory as I was fascinated by the entire process and how you can turn sheet metal into so many different components. It still amazes me now after almost 15 years!"
"Three years after I started working on the shop floor, Alpha implemented a new data system. Since I was able to pick things up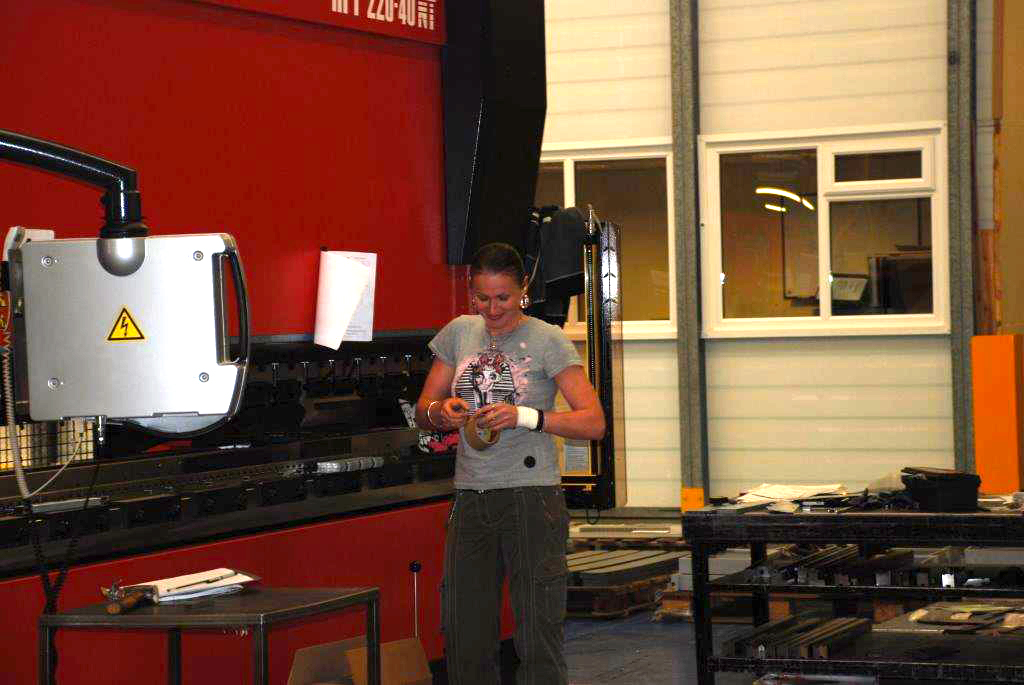 quickly, I was asked to support with the setup of the system. My role consisted of creating routing cards and bill of materials for products. My experience on the shop floor has definitely helped me in this role as I have so much understanding of the machines and processes, I was able to input the data efficiently using my own knowledge. It was a long process but I'm proud that they trusted me enough to do it. I have since progressed through the department, even supporting Group company Bri-Stor Systems planning department. I was recently promoted to Planning Supervisor within Alpha and now manage a growing team."
Joanna has a real passion for Alpha, to her, work is like a form of therapy, "At work you're too busy to think about your personal life. Especially because I love it so much, I can come to work in the morning and become fully immersed in my work. The family aspect of Alpha is also what I love so much. Martin Smith, Group CEO, recognised my work ethic and skills, along with other people in managerial positions, and often encouraged me to match my confidence to my other skills. One of my fondest memories at Alpha is years ago, when I was still new to my planning role, Martin told me just before the Christmas break to 'ask Santa to bring you some more confidence'. It meant a lot to me that Martin and the rest of the team recognised my skills and encouraged me to always keep growing. It was hard to become more confident at first due to the language barrier, but the team really encouraged me to push myself and come out of my shell. I was invited to events and days out with the team, which made me feel really involved and a part of the Alpha family."
Outside of work, Joanna loves to unwind in the gym and back in Poland she even competed in fitness competitions. Her love for hiking is shared with her co-workers, such as Robin Eley, who she walked the 3 Yorkshire Peaks with for Help for Heroes. Joanna also channels her creativity through making home projects out of wood and various materials.
Good luck Joanna on your new role as Planning Supervisor, we hope you continue to grow within the company!
Want to read more about Operations and Production team? Meet Neal Lafford and Sean McColl.