Alpha Manufacturing have been featured in the latest issue of industry magazine – Manufacturing Today as part of a series of articles which have tracked the company's rapid progression since 2016. 
The last Manufacturing Today article to focus on Alpha manufacturing was back in July 2017 and took an in-depth look into the company's robust investment and innovation strategy, set out in 2015. Coincidentally, the timing of the article came exactly at the half way point in a 5-year plan to double turnover by 2020.
The article covered Alpha's vision of a cutting-edge automated factory and the machinery investments that had been made to date in order to achieve the goal. A state of the art STOPA storage system had been installed early in 2017 along with a TruLaser 2020 fibre laser machine and TruPunch 5000s CNC punch machine. Alongside the investment plan, Alpha had set out 5 key indicators to measure the success of the plan – Safety, quality, cost, delivery and people.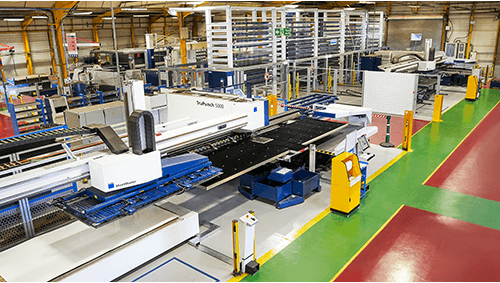 Another article followed in May 2018 where Alpha's Commercial manager Rob Eley explained the positive impact of the new investments and innovations, which by this time also included a TruBend Cell 7000 robotic folding machine.
"We have been very successful in terms of winning new business. Within a three-to four-month period we won long-term contracts to supply three new customers, each from different sectors and each with significant annual spend. The set up for these new customers was challenging from an operations perspective as they were all relatively complex products, which required high levels of assembly."
Now, almost two years on from the original feature and approaching the end of the 2020 plan, Manufacturing Today Europe have revisited Alpha to see how the precision sheet metal fabricator's project has progressed. Much has happened in the time since the first article. Not least the appointment of a new Managing Director, Paul Clews in January 2019.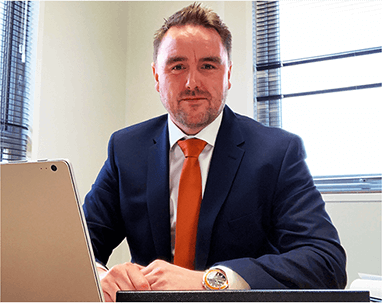 Paul reflected on the current position of the company and his vison for the future: 
"We are presently operating at industry-leading levels in terms of our key performance indicators – quality, cost and delivery – and we continue to win large new customers, including two from within the construction sector – each of which is involved in pre-fabricated, modular assemblies – and one within the IT sector, specialising in commercial server cabinets."
At the time of the latest feature, a number of exciting developments had either been recently completed or nearing completion. Alpha's staff had just relocated to a brand new, purpose built, £800,000 modern office and welfare facility. The old office space, located on the factory shopfloor had been earmarked for a dedicated stainless-steel department and work was progressing well on it's build. This isolated cell would open up new potential markets for Alpha, as it would be the first time the company could offer specialised stainless-steel capabilities. Further investment 0f £1 million had seen a state-of-the-art Salvagnini P4 Lean Panel Bender installed, vastly increasing Alpha's folding capabilities through huge increases in efficiency, flexibility and automation.
Currently, Alpha are working to complete the stainless steel cell, with new specialist stainless customers already secured and products assigned to the area. The Salvagnini is currently running and taking on more and more fold work. Training of Alpha operatives is nearing completion and the Salvagnini will soon be operating at full capacity. With the end of the 2020 plan nearing, Alpha are on target to achieve their initial goals and with exciting new enquiries arriving during early 2019, the future again looks bright for the precision sheet metal fabricators.